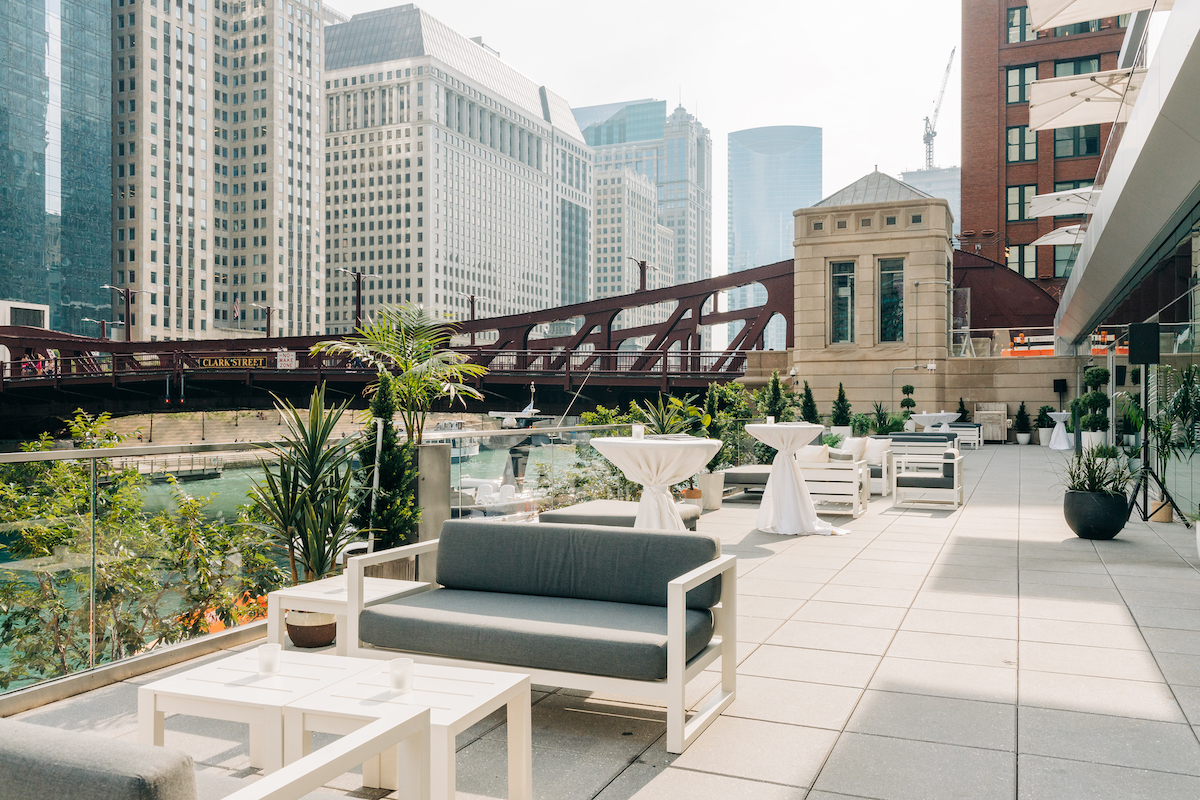 Frequently Asked Questions
What Is A Food & Beverage Minimum, And What Does It Include?

This price reflects the base amount that needs to be spent in food & beverage during your event time. Breakfast, lunch, snack breaks, daytime beverage service, cocktail receptions, passed hors d'oeuvres, savory or sweet stations, dinner, wine service with dinner, and an open bar all contribute to this minimum. This minimum excludes tax, event fee and gratuity.

What Other Charges May I Expect?

11.5% Tax: Chicago City Venue tax is standard and subject to change based on local ordinance.
4% service fee: 4% of the food & beverage subtotal is used to support the staff working behind the scenes to organize your event.
Gratuity: As a host, you determine the percentage of gratuity you would like the service team (bartenders, bussers and servers) to receive. The suggested gratuity is 22% of the food & beverage minimum.

How Do I Secure My Event Date?

In order to confirm a date, we require a signed contract to include the terms of agreement section. In addition to the contract & terms, we require a deposit that will range between 25-50% of what we estimate the food & beverage minimum to be for the event. For weddings, the initial deposit is typically 25% of the food & beverage minimum. Five business days prior to the event, we require the Final Event Order to be approved and signed along with final guest count.

Inquire

When Do I Need To Have My Menus Selected?

We offer two options for entrée selection:
Tableside Selection: 0–50 guests: add $6/person | 51–80 guests: add $15/person
(80 person maximum)
Entree Preselection: Final entrée counts are due to Catering Manager 5 days prior to event date. Client to provide preselected entrée items on labeled place cards.

Boutique Beef selections require 14 business days prior to scheduled event.

View Our Menus

When May Vendor Drop-Offs Happen?

A predetermined time for setup or delivery must be established seven days in advance of your event. Vendors must be put in contact with the Events Manager to complete the required vendor code of conduct.